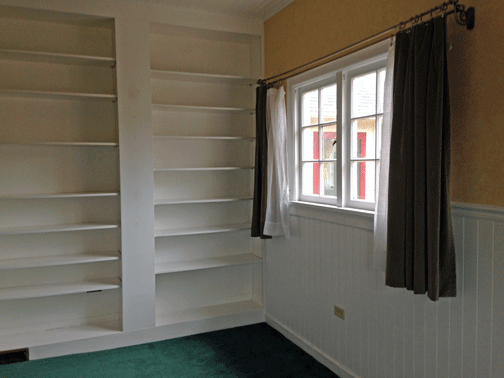 A Few More Things…
A Few More Things…
Remember the dark green carpet in the yellow bedroom?  No more green carpet!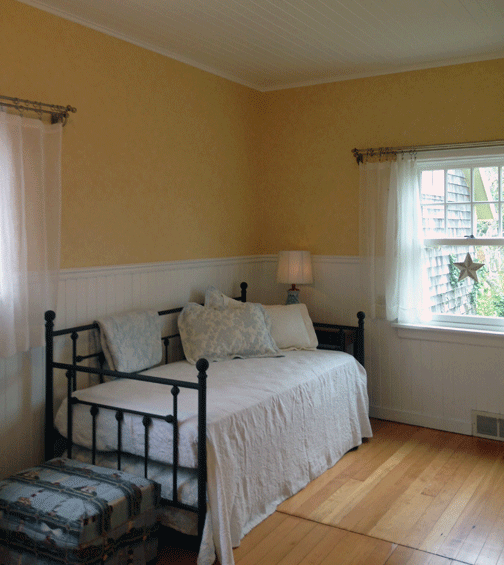 We bit the bullet and had the carpet removed from the bedroom and had all of the wood floors on the main floor refinished.  This bedroom was the only room in the whole house with wall-to-wall carpet and now I know why. The back part of the room and the closet appear to have been a later addition and it looks like they just laid down the new floor next to the old floor which left a big seam. The original fir floors are beautiful though even with a line running across.
I think the daybed and a new area rug will cover this up for the most part.
***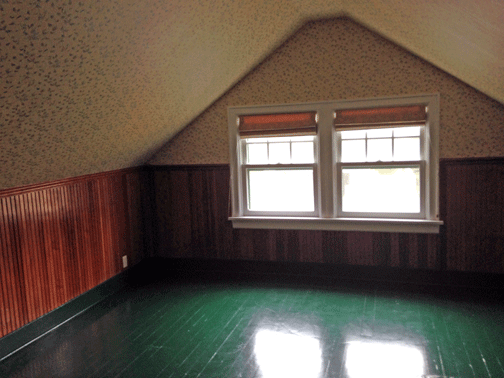 Remember the dark green painted floor in that big room upstairs – the one that was calling to Harry, – "Paint a big Oregon Duck O right here in the middle – and maybe put up a few football posters while you are at it…"?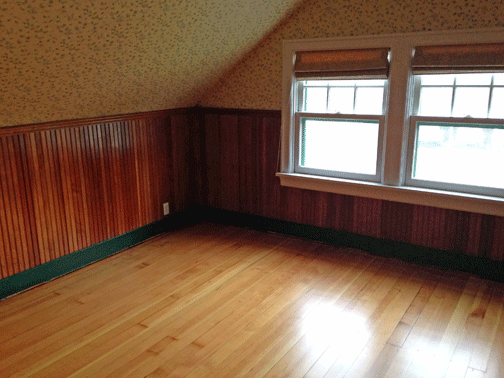 It's not green anymore!
While we were having downstairs floors done we also had the green paint sanded off of the floor upstairs and had that refinished as well. The floor guy said the fir was like virgin wood – had never had finish on it – only paint which came right off.  He was in love with our old/new fir floors!
Still need to do something about the baseboards…not sure what exactly yet…paint them white or ???.
We did leave the green paint on the upstairs bathroom floor because it is so well sealed and in a warm and wet room it is probably better this way.  Maybe I will repaint some day but this is way down the list – by the time you put a cute bathroom rug in there you won't even see the floor anyway.
***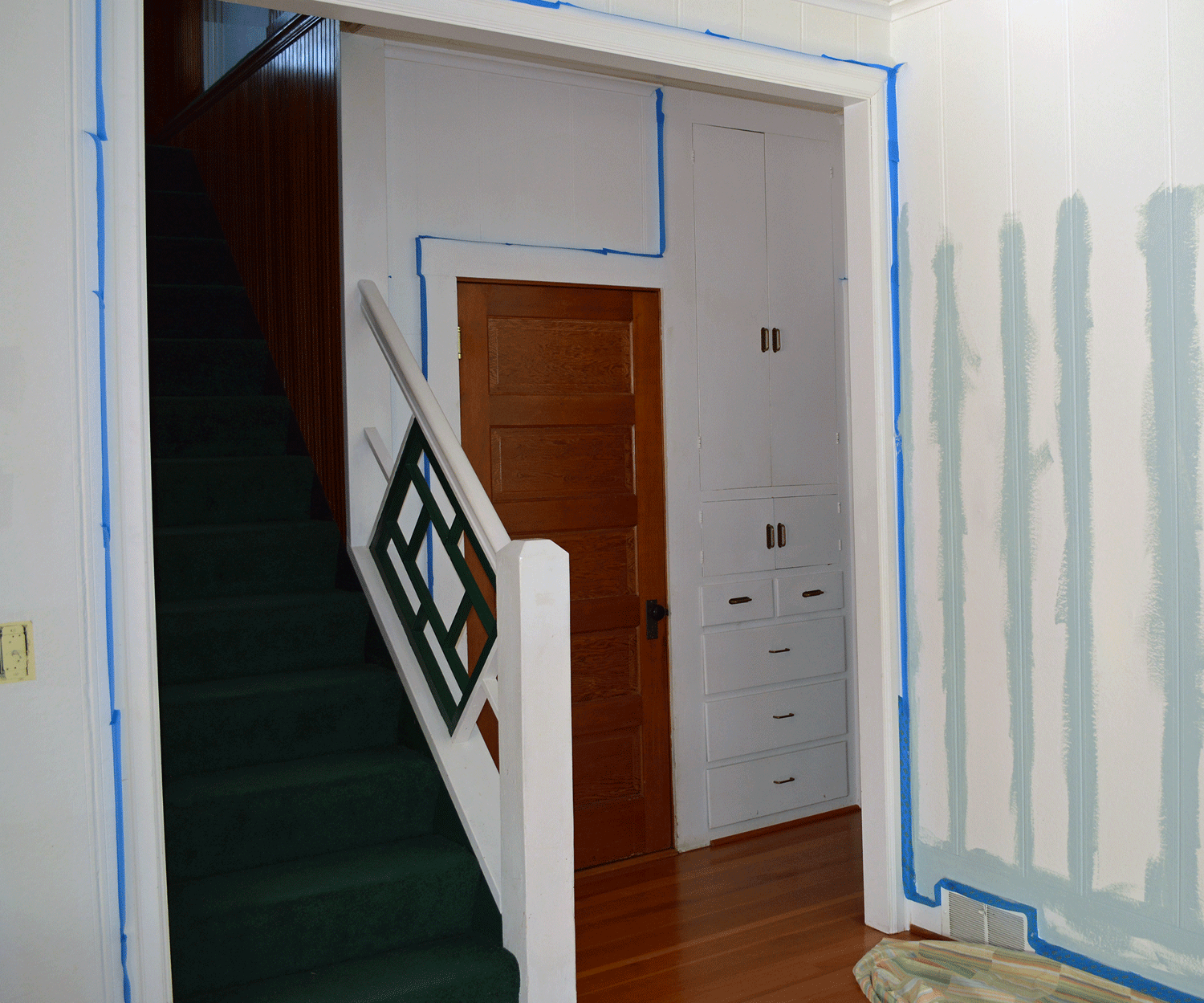 The same thick green carpet that was in the bedroom is also on the stairs.  I managed to pull a bit up and I'm pretty sure there are some nice hardwood steps under there with white painted risers.
Be still my heart!  I love wooden stairs in a cottage.
This is a big project though – probably involving sanding and painting and such – not sure yet when that is going to happen but it is definitely on the list!
I have also been eyeing that railing and the newel post which is kind of wobbly and needs some attention.
I heard a rumor there is a guy in town who makes awesome hand carved newel posts with fish and trees and such…might need to see what that is all about!