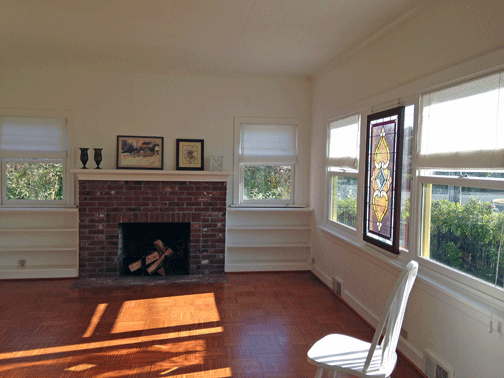 The very first room to get new paint was the living room. Those very white walls were calling out, "Please paint me a nice warm grey to go with the fireplace grout."  Finding a nice warm grey took a few tries. This room has west facing windows all across the front and a ton of light comes in.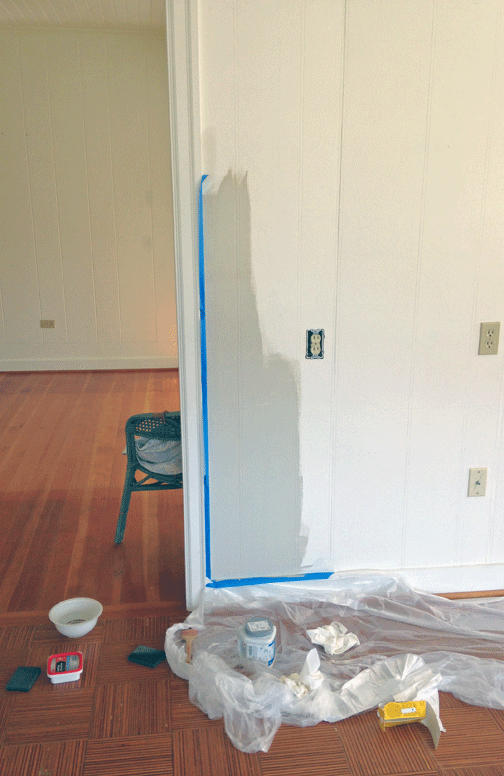 The first grey sample ended up looking brownish and so did the second.  Trust me – it looked brown/grey. "Warm Grey" was not grey on these walls!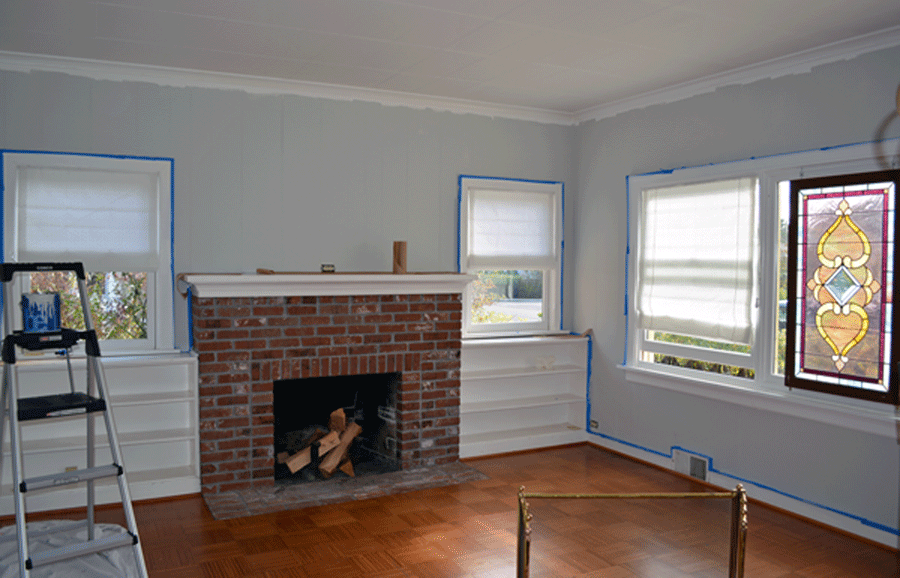 So…had to go to the cool side and found just the thing …"Grey Owl" by Benjamin Moore.  What a great name!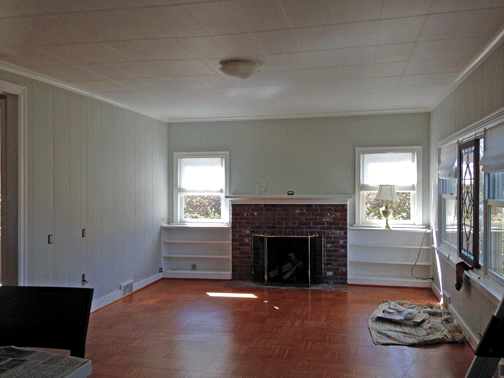 I painted and painted – that room took a long time! But what a difference.  Totally soaks up all that bright sunlight and it feels very cozy even on dark stormy days.  Yay for Grey Owl!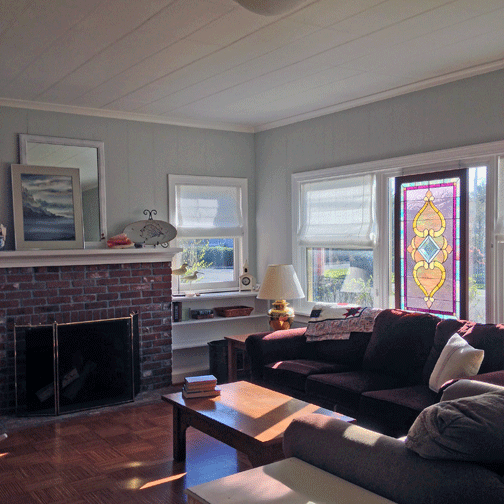 I love how the white woodwork all stands out now and you can really see all the crown molding also.  The whole room just feels a little bit more like home to me.  Isn't that stained glass window awesome!  It came with the house and looks just beautiful in the afternoon with the light coming in.