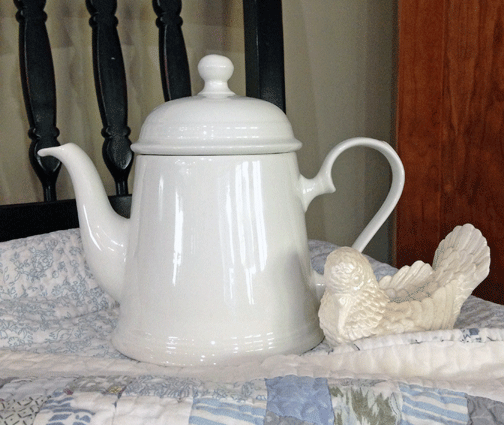 Ironstone and more…
Ironstone and more…
There is something about spending time in an old cottage that makes you want to fill it with old things.  Beautiful old things.  Like English ironstone and blue transferware and comfortably worn quilts.  In the case of an old beach cottage then there are also things like vintage Pendleton blankets, old fishing creels and historic seaside photos.
I have found myself keeping an eye out for "beach cottage" items in my travels.
Now…I will admit it…I am a longtime fan of estate sales, yard sales, moving sales and rummage sales.  I also love secondhand stores and thrift shops and flea markets.  Occasionally, I will hang out at bigger venues such as Goodwill, but not as often as the pickings have become sparse over the years what with EBay sellers and the like stalking the place for inventory for their stores.
I am also a sucker for unique shops such as this great little place in Gearhart – Pacific Crest Cottage – which is full of lovely things.  She has all kinds of old and new for both the home and the garden. I always have to get a bar of the cucumber soap – it smells so good!
But mostly, when it comes down to it, I am all about the hunt!  There is something really great about discovering a treasure amid all the random things out there.
A couple of weekends ago, I went to a local rummage sale fundraiser for one of our high school groups and found these beach cottage items – not vintage – but great beach treasures anyway.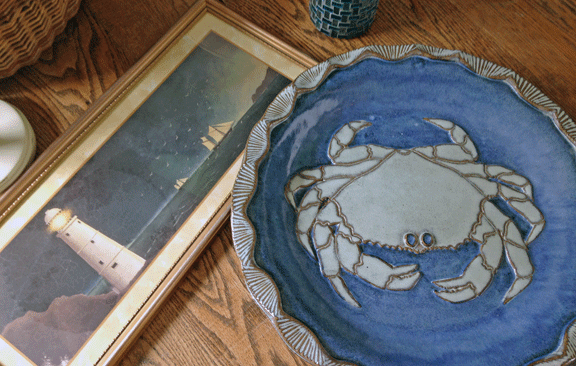 A big blue platter with a crab in the middle and a small lighthouse picture.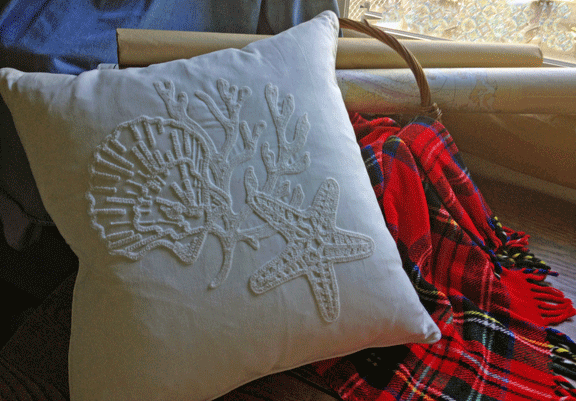 Along with a cozy red plaid throw and a white canvas pillow with embroidered seashells.
I was feeling pretty good about finding these great deals so I made a detour and went to Goodwill in search for a large plate stand for the crab platter.  What was I thinking going to Goodwill on a Saturday?  The place was packed!  I went in anyway searching for that plate stand and of course got sidetracked and had to wander a bit….
And then I found it….on a bottom shelf pushed to the back….can it be?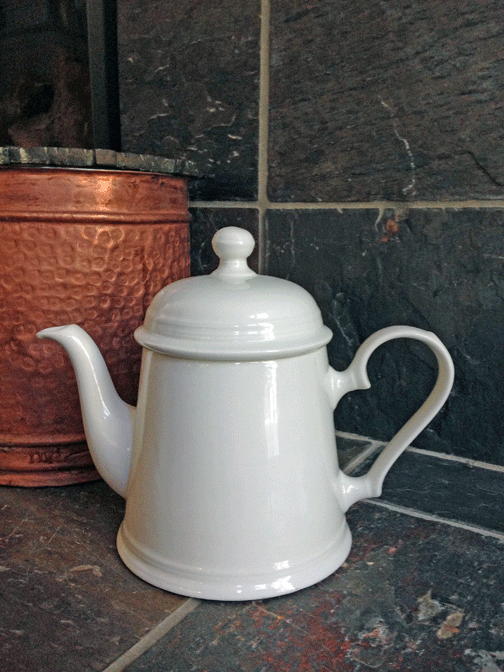 A turn-of-the-century white ironstone coffee pot by Johnson Brothers of England.  No way!  What a find and only $4.99! Woo Hoo!
There was something sticky all over the lid and down one side but it came right off when washed – maybe that is why it was still on the shelf – who knows?  I love it!
I guess I was wrong about Goodwill…I will be paying attention to the dish aisle more often now!
Of course, now I'm on the hunt for more ironstone.
This could become a serious problem 🙂