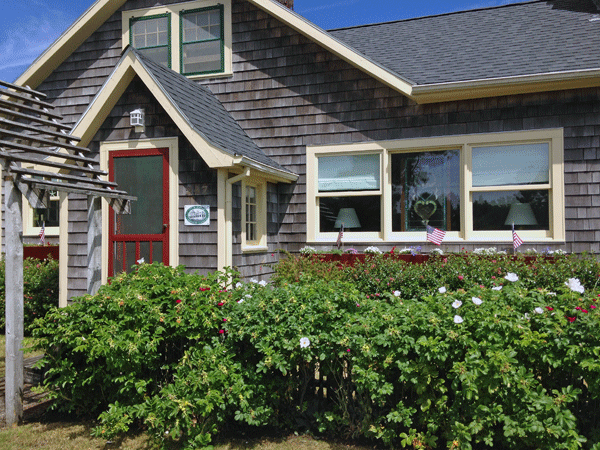 July Projects
July Projects
Lots of little projects at Shell Cottage were finished up during the end of June and early July.  I headed to the coast right after school got out in June to oversee the Sea Star project and ended up staying into July. Longer than I thought I would be there but I did get a lot done at Shell Cottage as well!
I am finally finished with the bulk of the painting.  All the walls are done – Yay!  The little hall was all that was left so I painted it with the same Classic Grey by Benjamin Moore as is in the kitchen and party room.  I'm hanging up the paintbrush and putting away the ladder – for a little while anyway.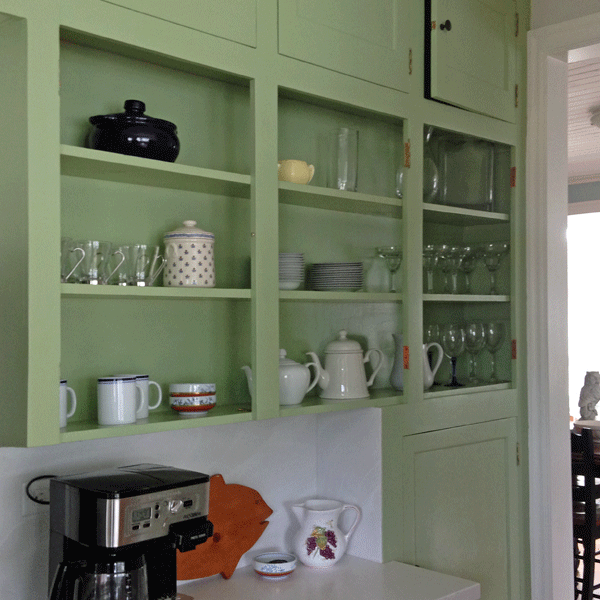 When we bought the cottage there were several cracked windows that needed fixing.  These were all in the old original windows which actually are easy to replace.  The glass guy came and replaced the panes a while ago but then I got a call telling me they were sending a guy over to finish caulking them in….a couple months later. Huh?
Okay…great!  The guy showed up to finish that and while he was there I asked him about putting glass in the kitchen cabinet doors.  He said "Sure, we can do that!  I need to take them back to the shop though".  So he took them away and I haven't seen them since….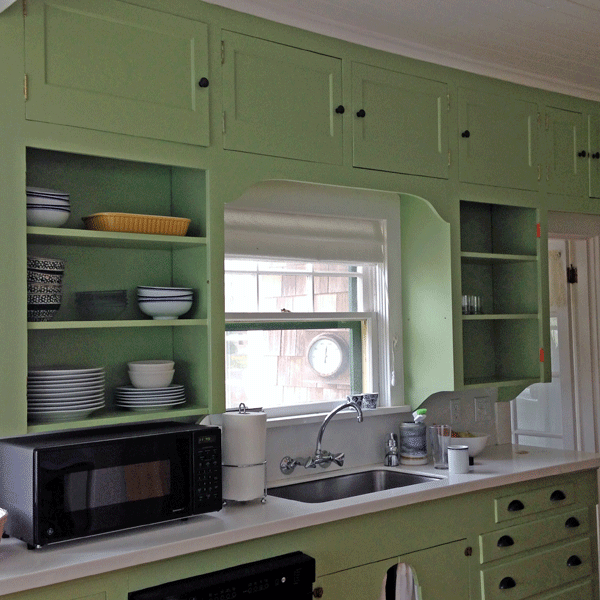 Really – they are working on it but they had to order some special clips or something so it is taking longer than they thought. He didn't really say what it was going to cost – I was afraid to ask but it turns out that this was probably the least expensive update of all – only $50 for all five doors!  No way!
Anyway – you can kind of see what it will look like …. I almost like the open shelves – so handy!  But probably dusty so will be happy when the doors are back on.
***
The last project was fixing the old drip irrigation on the window boxes.  It was in pieces and part of it looked like it had been a dog chew toy for awhile….
I had to water the boxes by hand – even the rain here wasn't enough to soak them well enough and they get a lot of sun as they face west and south. That wasn't going to happen on a steady basis so I had to get the system functioning.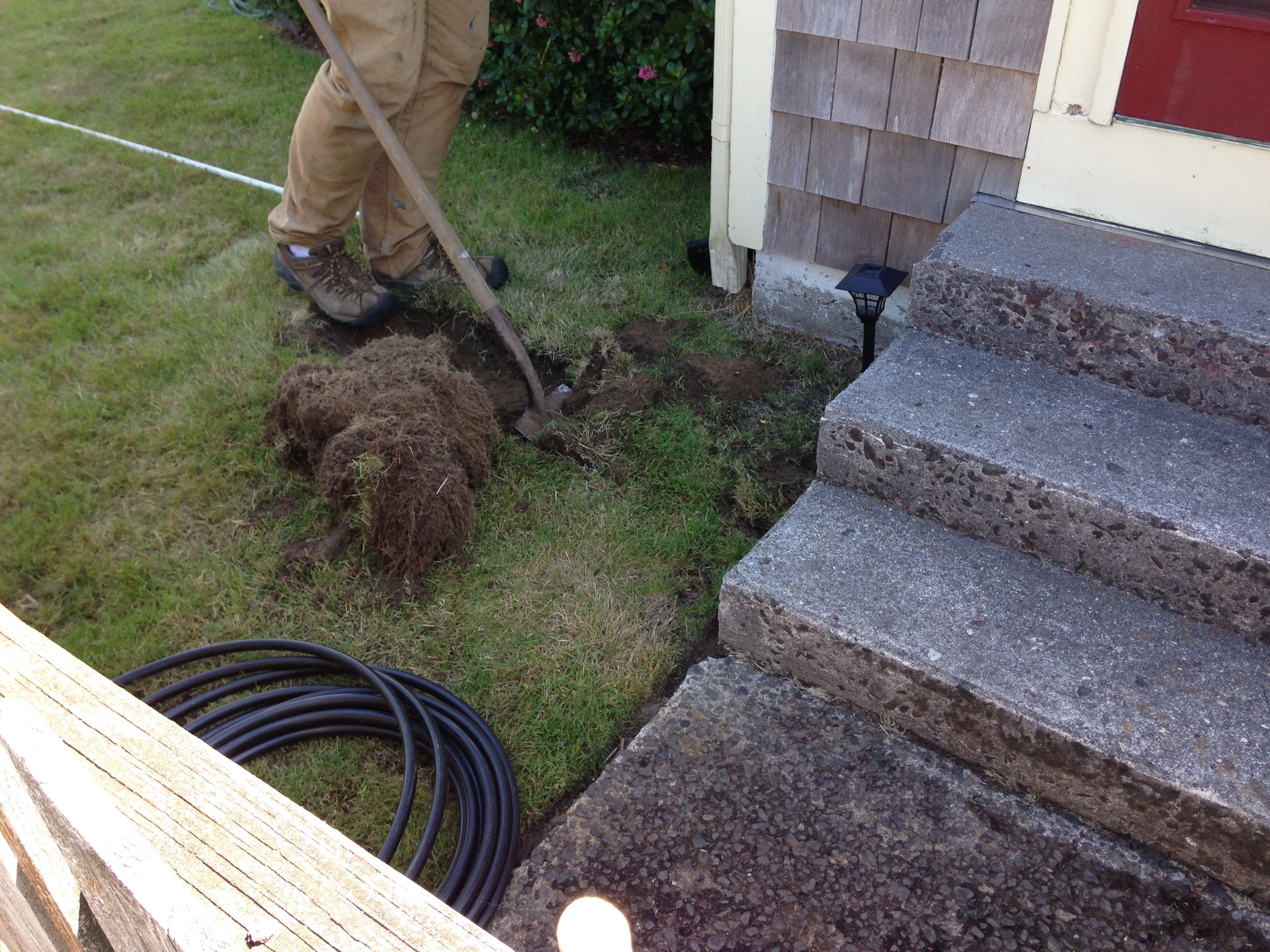 The guys went to work and put it all back together.  They had to dig a tunnel under the front steps though to connect the two sides…still not sure how the system worked before!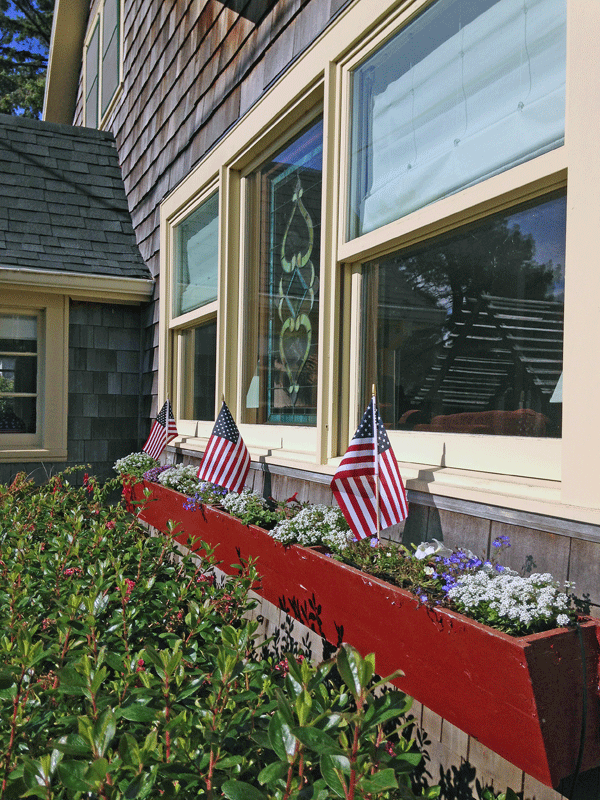 Now all the boxes are on a system with a timer and steady water – I could tell a difference after a few days – all the flowers starting growing and blooming!  The bonus is the water also runs through and waters all the shrubs below as well!  The rest of the yard is on it's own….way too expensive to try and water all of that!!  Good thing it rains from time to time – even in summer!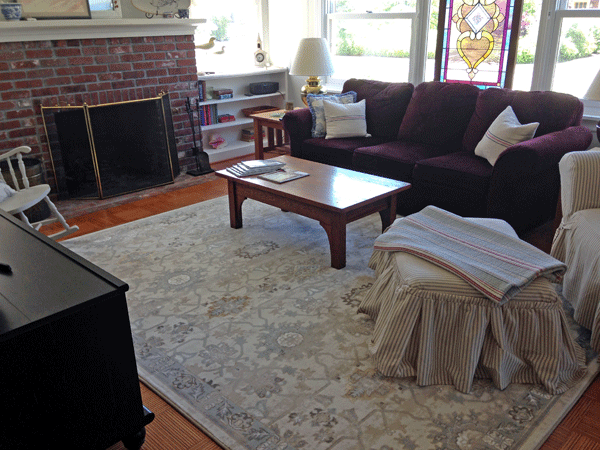 This last thing isn't a project but something I had been looking for since last fall.  We really needed an area rug in the living room – it was just kind of chilly and bare without one.  I had looked at several and again didn't want to spend a lot of money.  Finally found this and it is just the thing.  The colors are perfect, and even though it was really inexpensive for an 8 x 10 area rug, it is nice and soft and lays flat.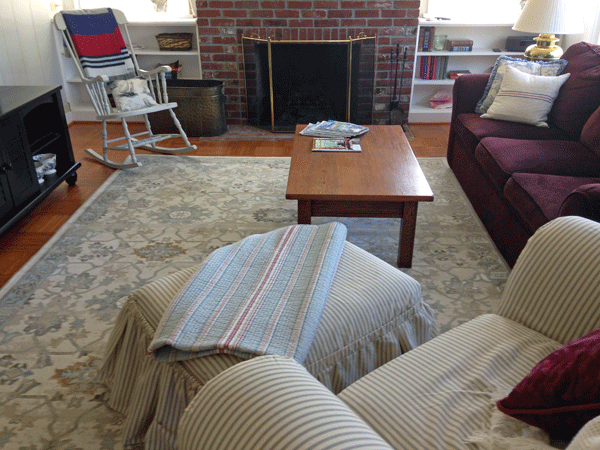 *got it at Home Depot for $150…shhhh.. don't tell!*