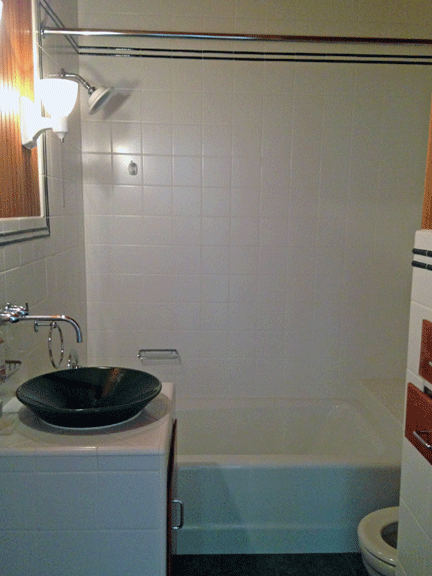 The Bathroom
The Bathroom
Yes…we have a main floor bathroom.  Forgot to mention that the other day.  It is located next to the stairs between the dining room and the little hall to the bedrooms. Next to the bathroom door is an old-school, floor to ceiling, built-in linen cabinet.  How cool is that?  The bathroom has been nicely updated with white tile on the walls and green tile on the floor and newer fixtures. Just needs a new shower curtain and a cute rug.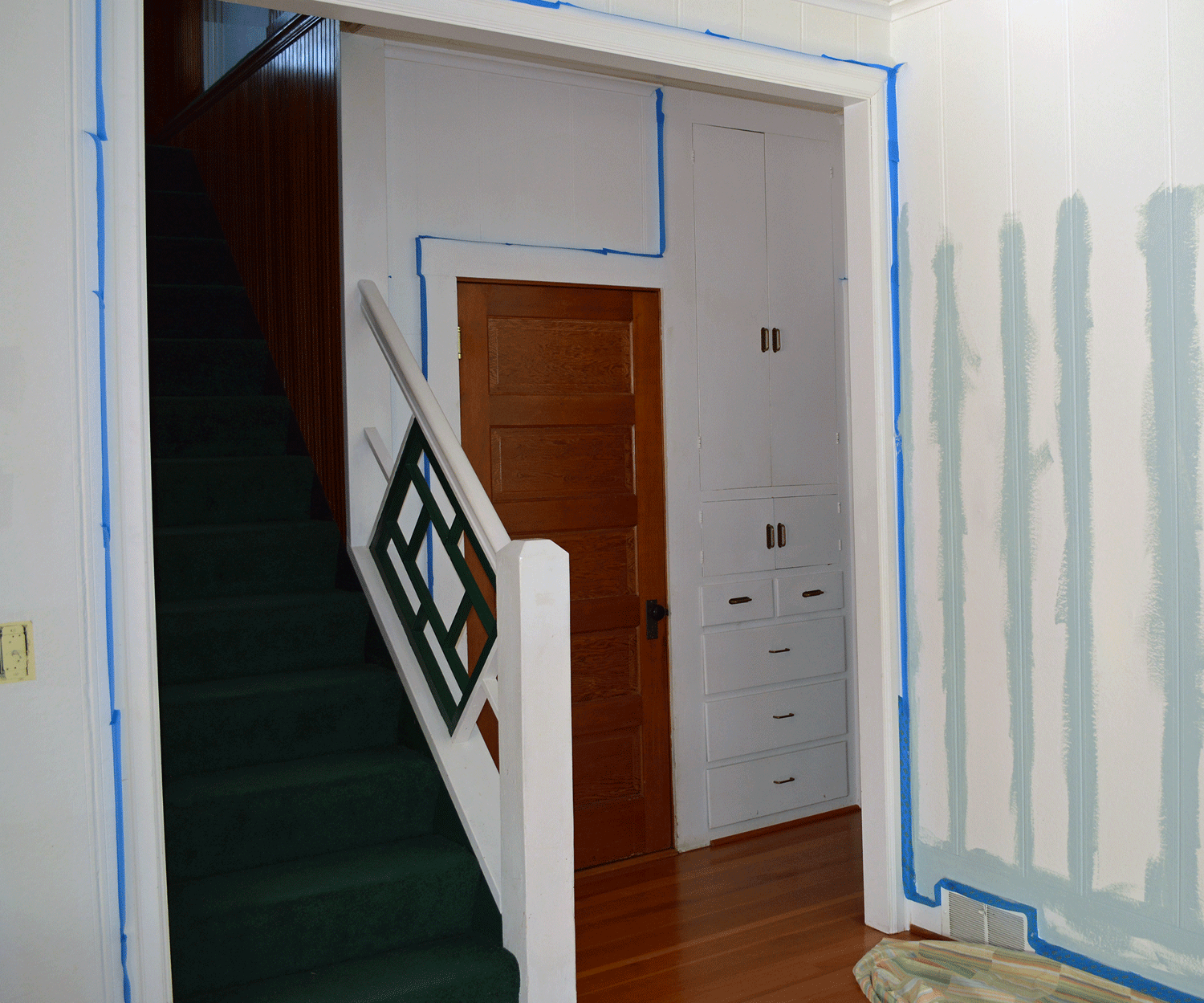 Now – we are not sure if the bathroom was originally a bathroom.  Maybe this space was a closet or something else. There is no window although there may have been at one time.  The room is full of beadboard where there is not white tile, even on the ceiling, and has little drawers in the wall.  The door opens out – instead of the usual way of opening in.
So far everyone, including us, who comes into the house for the first time has walked by and said, "What's this – a closet?" and then they open the door.
"OH! It's a bathroom! Okay – something is amiss here….What is it?"… "Oh! – I get it …it's the door…it opens out…what's up with that?".
This happens every…single…time… 🙂
So one day, while on an excursion to Astoria – which is right up the road by the way – we made a stop at this very cool hardware store.  I had been there before, but Harry had not, so he was having a great time checking it out.  Astoria Vintage Hardware  is kind of like Restoration Hardware in Portland but with more funkiness (is that a word?) and a cool coastal vibe, of course.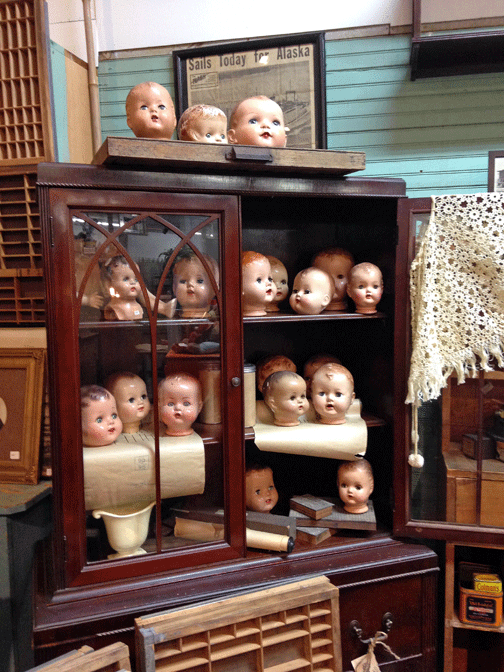 We wandered around and ran into all kinds of fun things including this….Yikes!
They even had an entire pilothouse off of an old fishing boat in the middle of one room.  Harry wanted to take it home and turn it into some kind of awesome bar type thing – then we saw the "Not For Sale" sign – Oh Darn….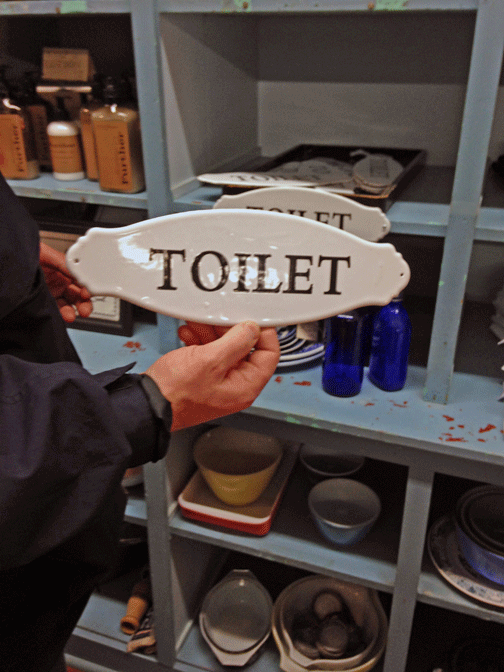 Then Harry came across the one and only thing we really needed for the bathroom.  The sign. It was just the thing!  We took it home and after much discussion as to where on the door it should go… we mounted it on the rail.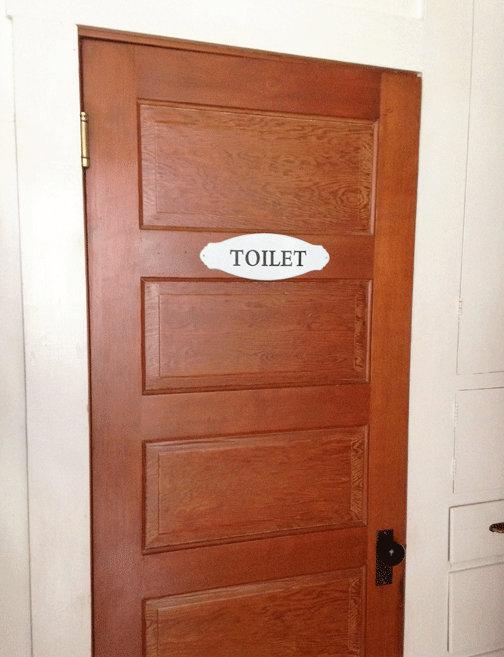 So there you go…no more questions about that door!