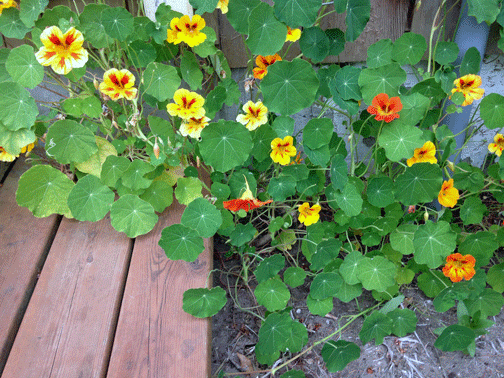 Working in the Garden….
Working in the Garden….
Well…I never did find my yard guy….
Sometimes this is how things go down here on the coast….
Here is what can happen in just a few weeks to a lawn next to a row of wild roses…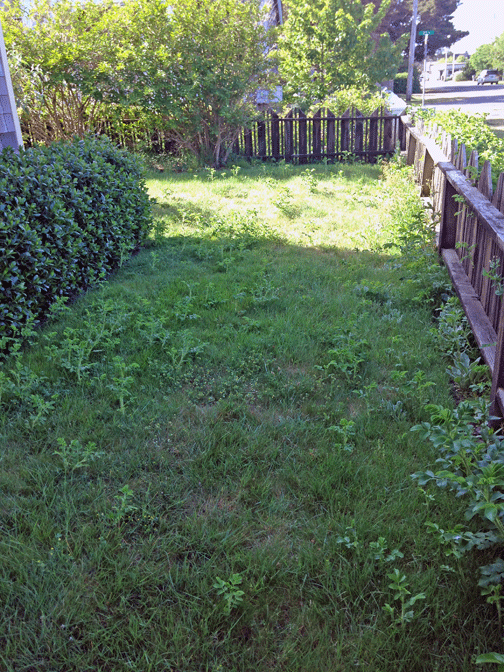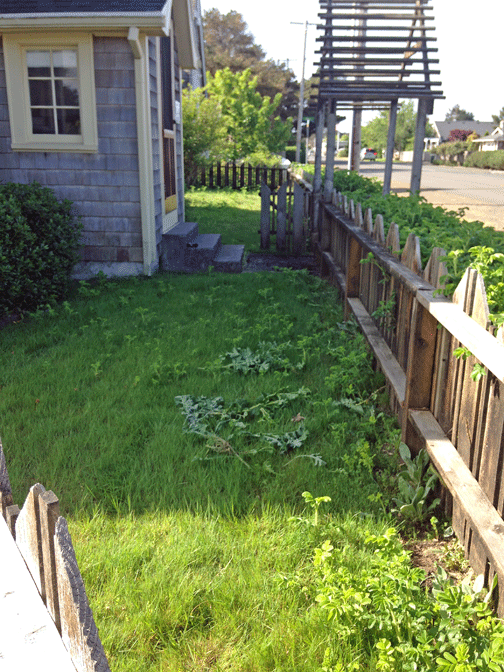 The whole front lawn was about to become part of the rose hedge!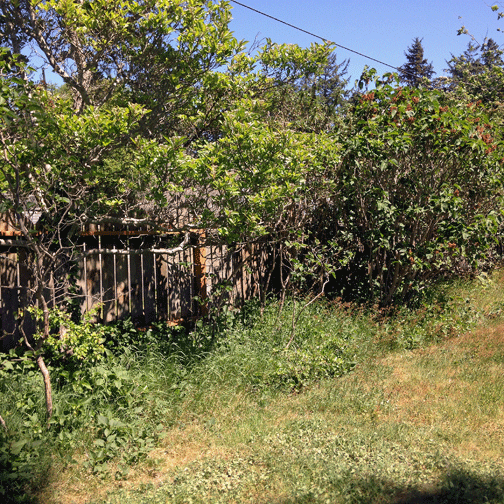 And this is what happens when the bark dust mulch never shows up and nobody spreads it on the flower beds…
Dang!!
***
I was getting quite frustrated so took a little walk to the corner to see what a lawn is suppose to look like…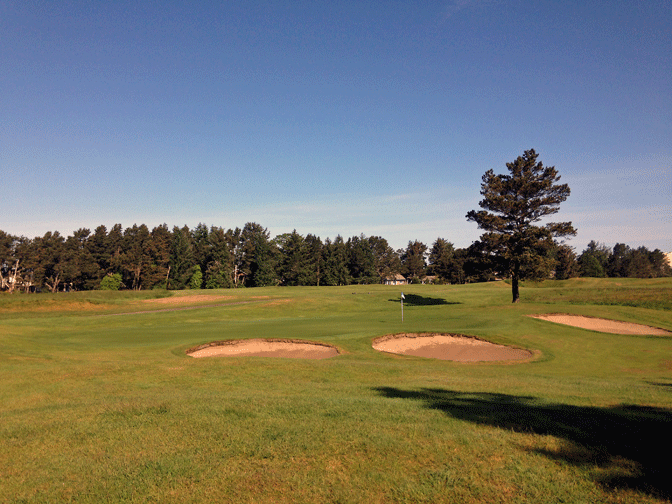 The Gearhart Links on a sunny May morning…..
***
Then I got busy and started planting all the window boxes and trimming back the hedges…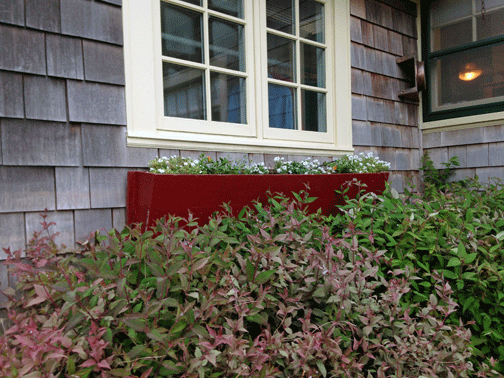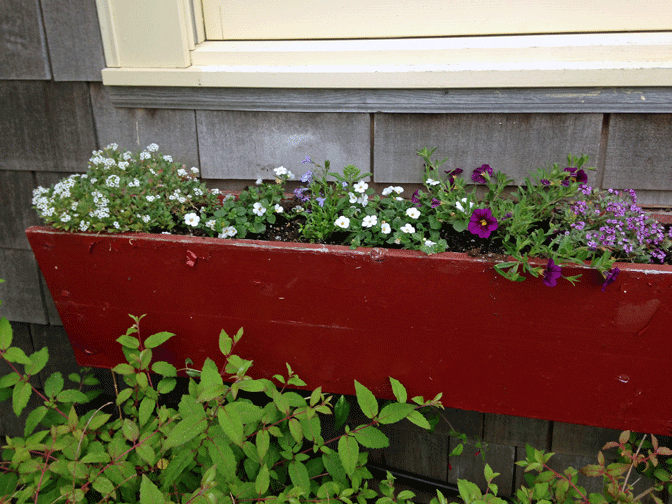 And took a few pictures of the other little charming details around the house such as…
This sweet mailbox that was hiding under the roses….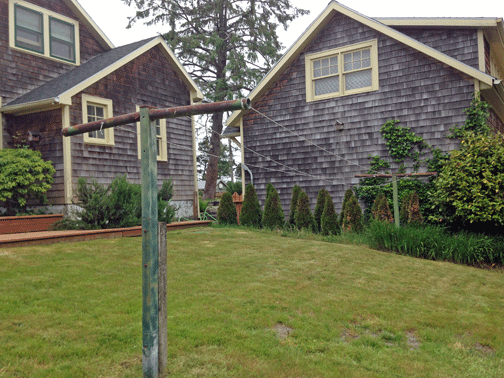 And this old-fashioned clothesline in the back yard…..a little rusty and needs some paint but….
I like it!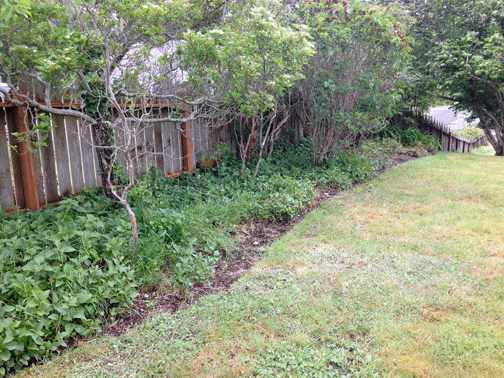 Then I went crazy with a pitchfork and a trowel and weeded that whole long flower bed along the fence that was such a mess I couldn't even tell what was under there for sure!
 I found several beautiful little dark red rose bushes hanging tough under all those weeds….just little buds now but in a few weeks will be very pretty!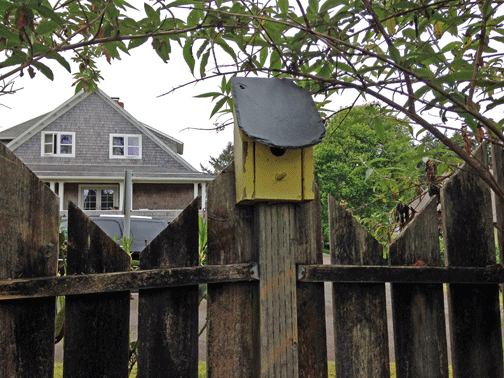 And this cute yellow birdhouse that was buried under a lot of overgrown butterfly bushes….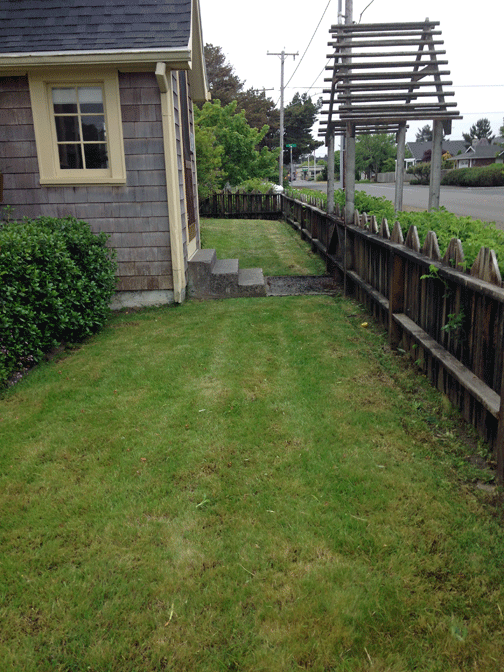 Then…on Friday night at 6:00pm….
I finally found a lawn crew and in 45 minutes they had mowed and edged over a quarter of an acre of lawn and flower beds!
They were awesome! Thank you!!
***
Just need to keep weeding the beds and get a big load of bark mulch now!
🙂