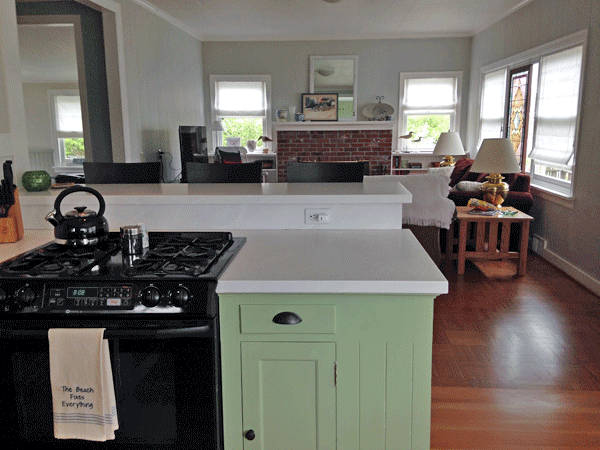 Working On My List…
Working On My List…
After spending a lot of time dealing with my garden and weeds and lawn and all that a few weeks ago, I actually still had time to work on finishing up a few projects. I also did a little shopping and found a few new/old things for the cottage and I was finally able to hang a few things on some walls!  For some reason the list of little projects keep getting longer or at least staying the same – finish one thing and add another to the list!
But that is part of the fun, right?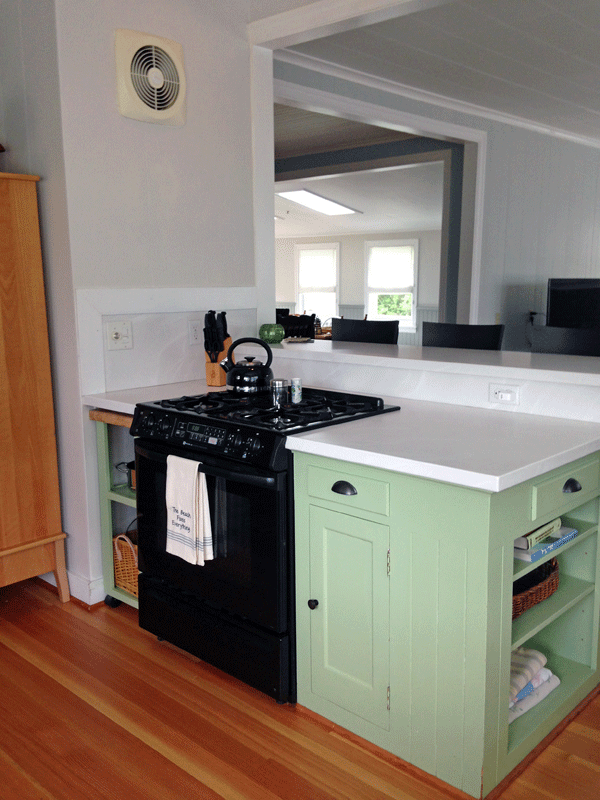 I have finished painting the kitchen! Glad that's done! The tricky part, and therefore the last part to paint, was the little areas above the beams over the stove and bar counter…had to get really creative and flexible to paint up there!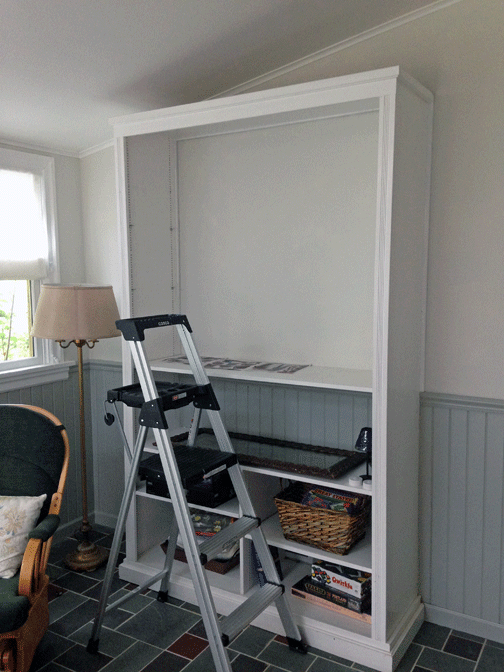 Then I got up on top of the ladder and painted the wall behind and  above the big shelving unit in the party room and got a second coat painted on most of the rest of the room….still need to go back and touch up a few areas.  Somehow my arm, along with a paint brush, was just long enough to reach up there far enough to get some paint on the wall at the very top!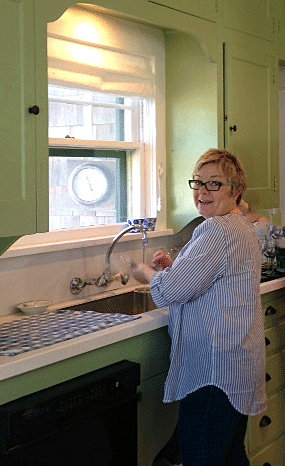 And then….Surprise! My wonderful sister Susan pulled into my driveway in her cute little VW Bug one afternoon in the middle of the week.  Yay! She said she woke up that morning and decided she had to jump in her car and take a cruise to the coast from Portland just for the afternoon.  She knew I was there working on things and she wanted to be there for the fun even if only for a day! We had a great time moving things around and holding up pictures here and there and switching lampshades around on different lamp bases.
It's what we do!  When we aren't hanging out in second-hand stores, that is!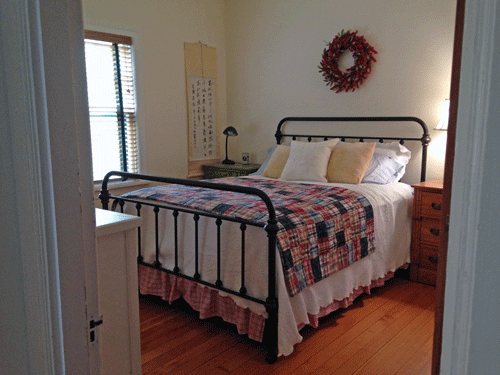 We put up a few things on the walls and added some items to the main floor bedroom.  (There is a most attractive big grey electric panel behind that scroll!) That little green table in the corner has found a new home and so has this vintage desk lamp which had been moved around a few times looking for it's perfect spot.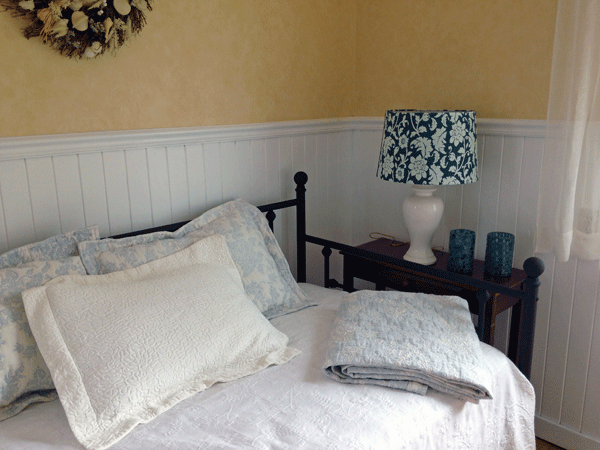 I had found this floral lamp shade for $2.00 at the Pacific Grange Hall rummage sale the weekend before and after trying it out a couple of places it ended up on a white lamp base from Goodwill in the yellow bedroom.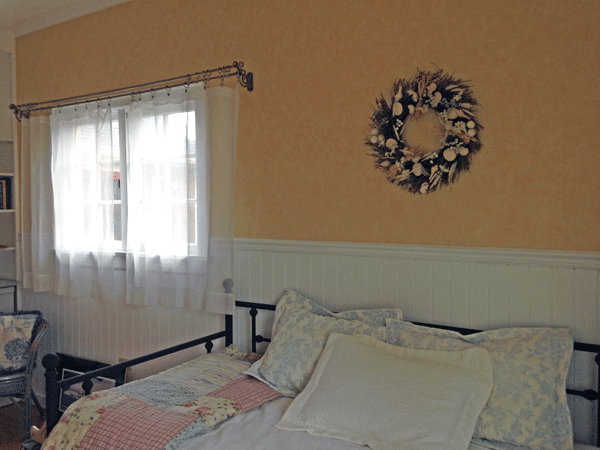 We also hung up this seashell wreath that I have had for years hanging over at Sea Star Cottage.  Love that wreath! Just the right touch for this wall…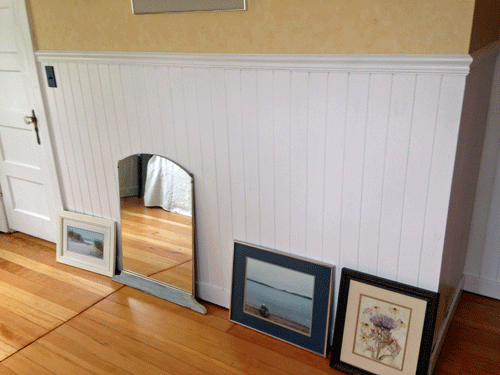 I still have a lot of pictures and other things looking for a home!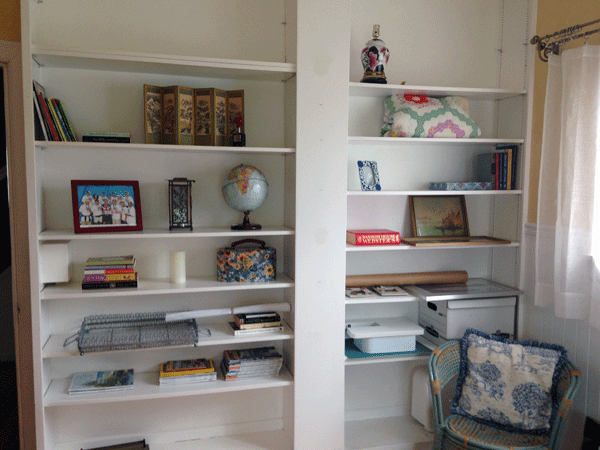 The wall of shelves are still in disarray….that is going to take some time to sort out. Probably will always be in a state of rearrangement!
***
So let's see….what else?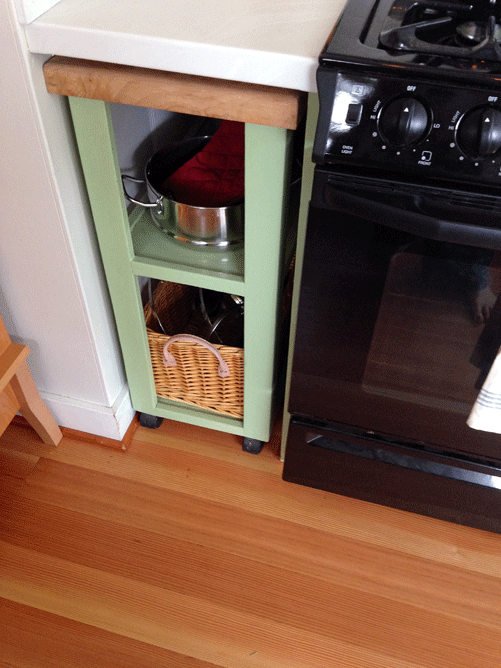 Have I shown you this handy little item in the kitchen?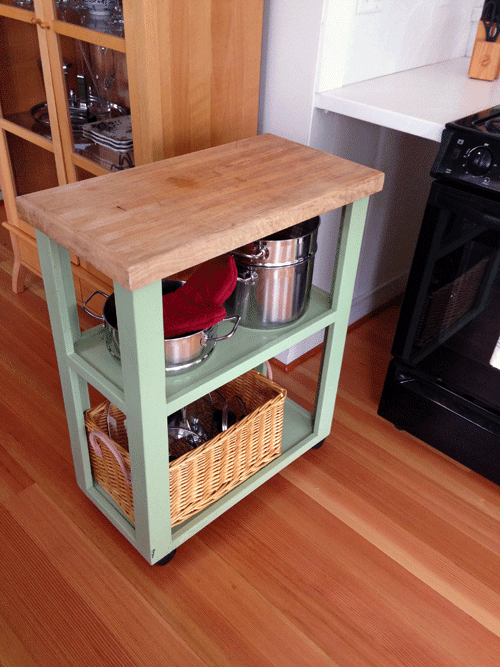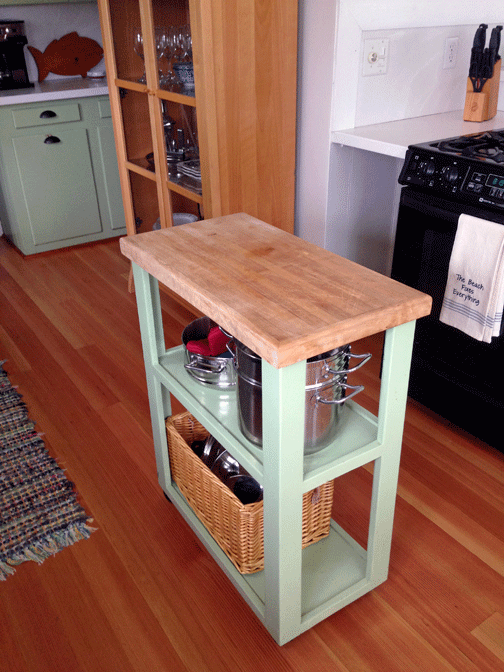 How great is that?  A little butcher block island on wheels that rolls right out for when you need a little extra countertop and cutting board for chopping or maybe even rolling a platter of appetizers around.  Haven't tried it out yet but I'm sure it will be put to good use.
***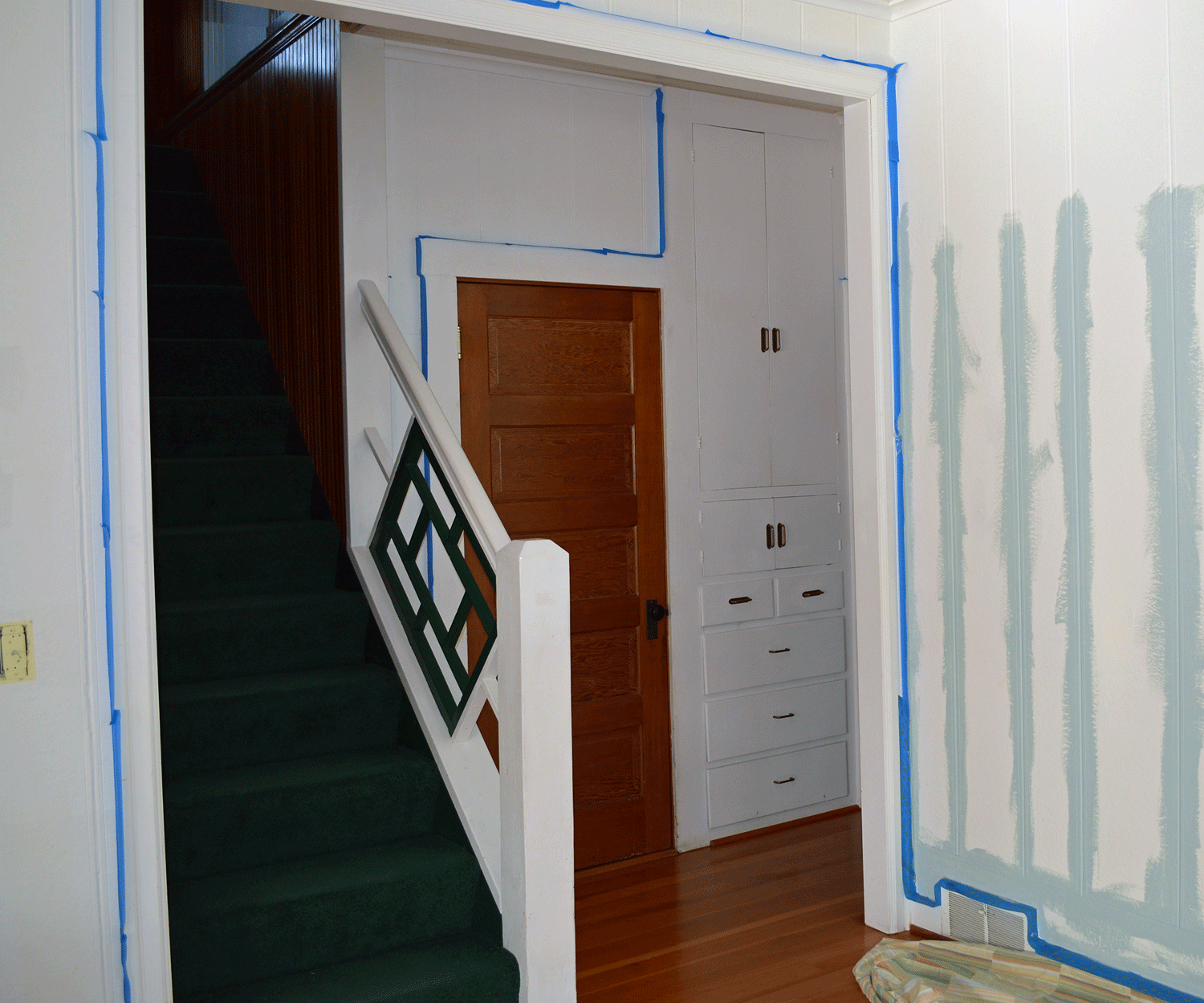 I have one last thing to paint on the main floor – the little hallway to the bedrooms.  This will be in the same "Classic Grey" as the kitchen and the party room.  There isn't much wall area to paint because of the built-in linen closet so shouldn't take too long…
There are those mystery stairs again…..one of these days I may just get crazy and pull the carpet off just to see what is really under there!
 –  🙂  –