Yard Sale Finds
Yard Sale Finds
Spring and summer is an awesome time for gathering great and inexpensive goodies for the cottage.  Practically a yard sale every other block on the weekends as everyone is either moving or just clearing out the clutter.  Here are just some of the things I found for the cottage:
Martini glasses – For some reason these always seem to disappear every summer so I grab them when I find them. I got this whole box for $3.00 at a yard sale in my neighborhood.  Love the fun patterns!  Just waiting for some Lemon Drops!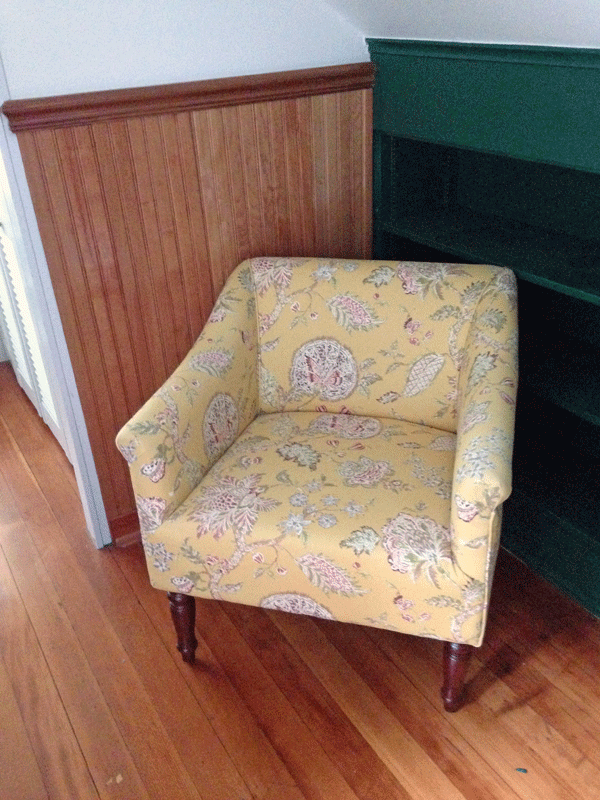 Yellow chairs – I picked up two of these sweet chairs at a yard sale down the street for $20 each – what a deal!  Small and cute and perfect for this little corner upstairs, although I have to admit that I have moved them around several times since I took this picture. Still deciding where they will finally end up but it will be someplace on the second floor!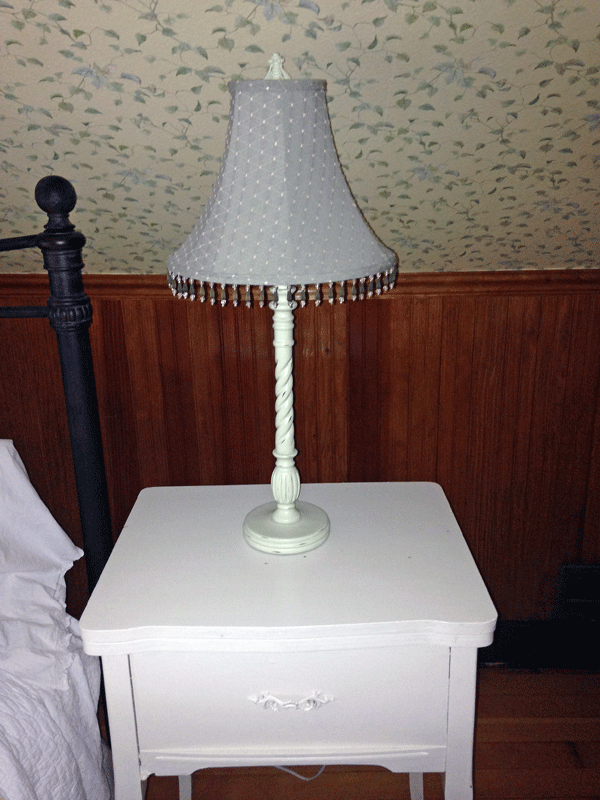 Cute white lamp – Just the right thing for the master bedroom. I bought the side table years ago at this really unique shop in Gearhart called The Yankee Trader. It is like a museum of vignettes from different eras in time – and all for sale! This is actually an old sewing table/cabinet with the sewing machine removed and repainted a nice soft white.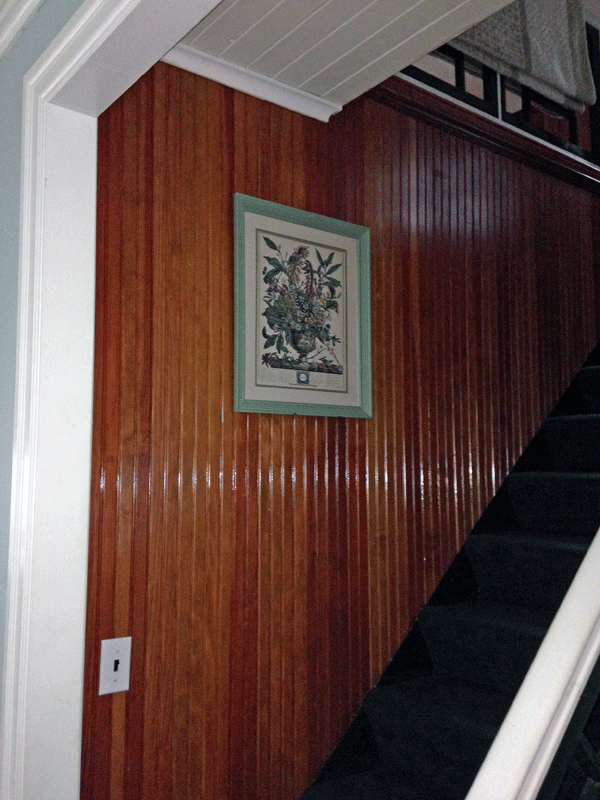 Stairwell picture – I found this at a rummage sale at the Pacific Grange Hall north of Gearhart.  They seem to have a rummage sale there almost every weekend in the summer.  Lots of great finds at the Grange Hall!  Love the color of the frame and it seemed to be made for this spot in the stairwell.  There was even a nail and picture hook already there so I hung this up and it looked just fine….isn't it great when that happens!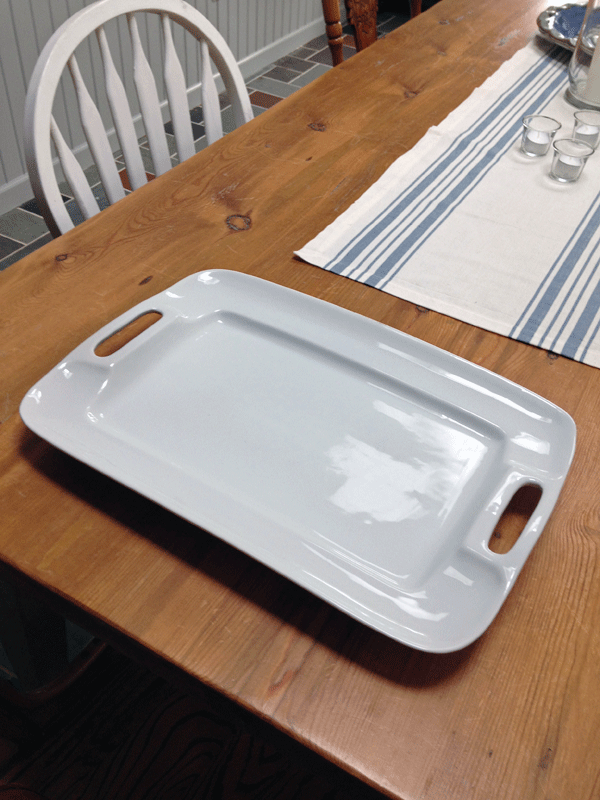 White tray – Good old Goodwill!  So… not from a yard sale – but still a perfect white tray for all kinds of things.  Already used it to hold a bunch of Dungeness crab and lemons!
More treasure hunting posts to come….stay tuned!
🙂