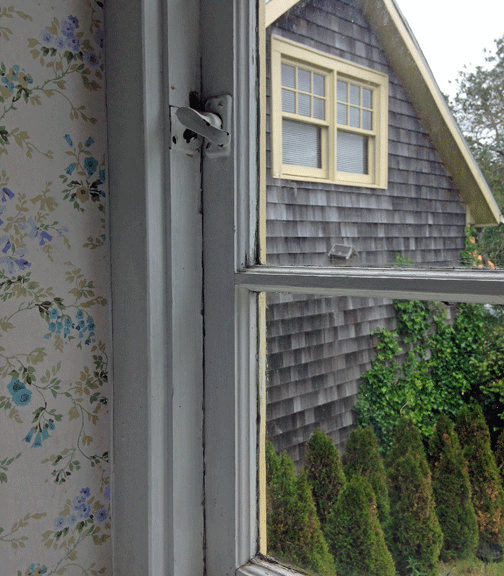 The Little Rooms….
The Little Rooms….
Sometimes it is just the little areas and corners of a home have the most vintage charm!
Here are some of the small details of the cottage that you may not have seen or noticed before…..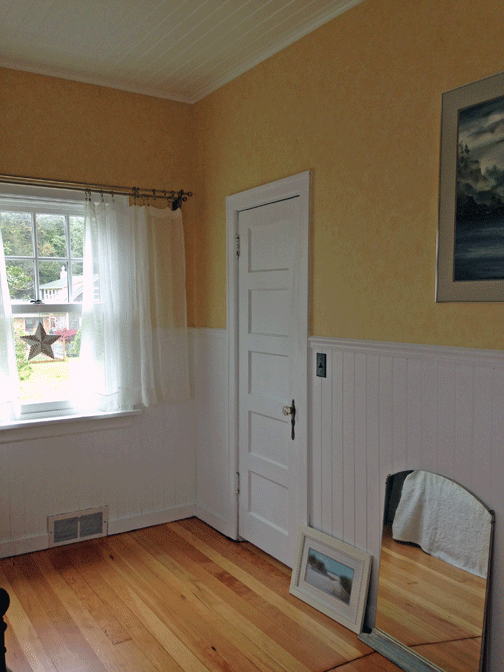 The closet of the yellow bedroom is so sweet….it reminds me of the closet I had when I was a little girl growing up in the Laurelhurst neighborhood of Portland…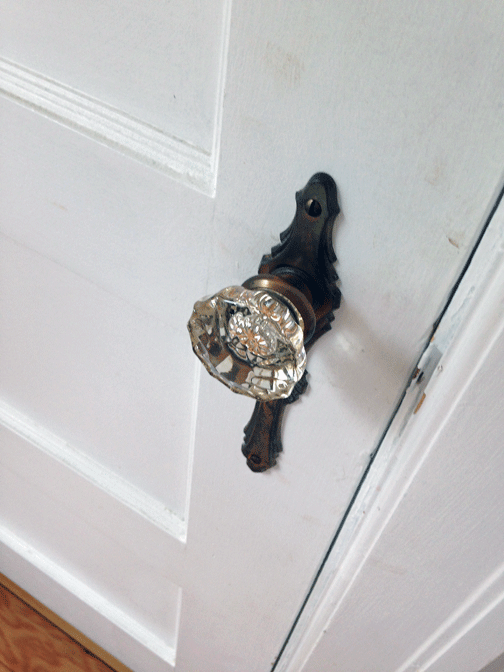 First of all this classic glass/crystal door knob..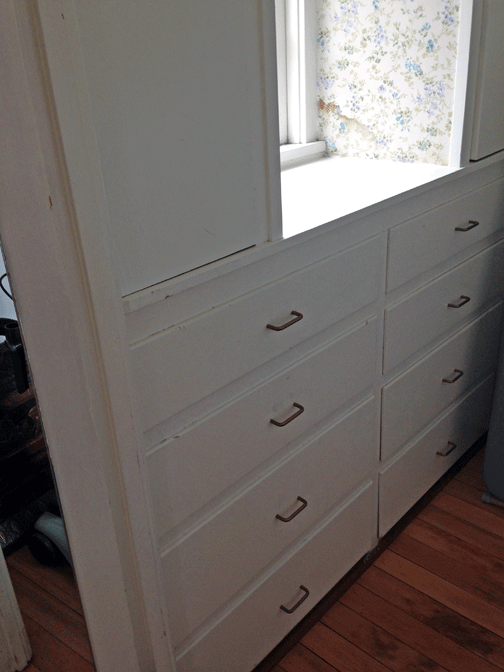 The hardwood floors and built in drawers and cupboards…..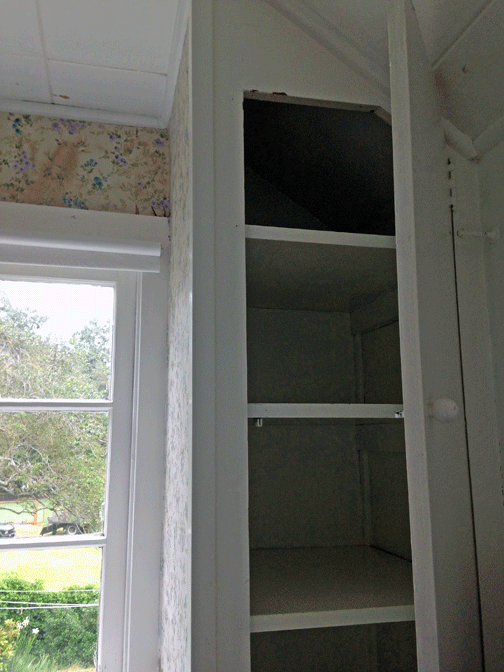 Lots of storage!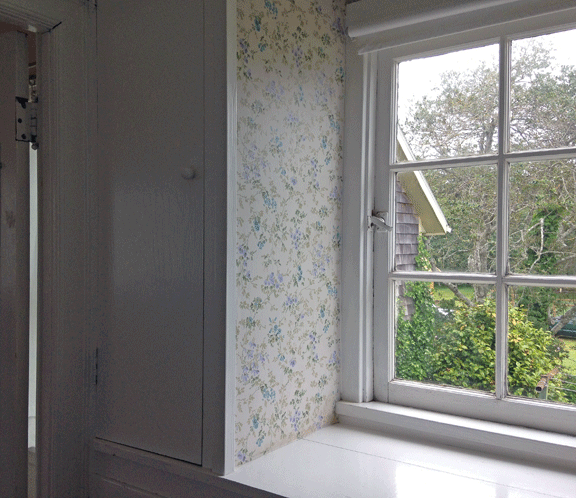 This great little window that looks over the back garden and the sweet flowered wallpaper…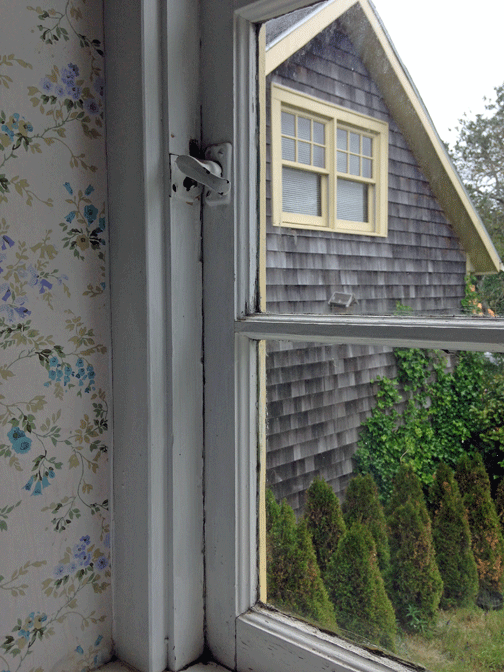 Love this little white closet!
***
Now to the front entry vestibule…..
This was once just an open covered front porch but at some point in time it was enclosed…..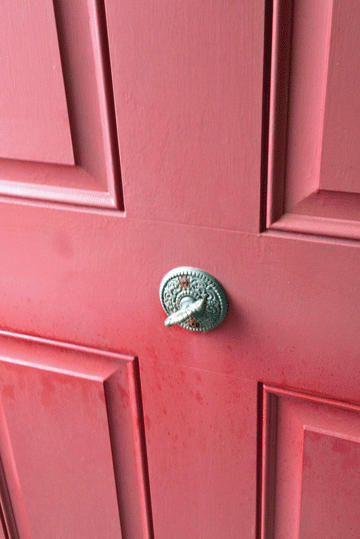 The front door needs new paint but I love the old-fashioned  "briing, briing" door bell….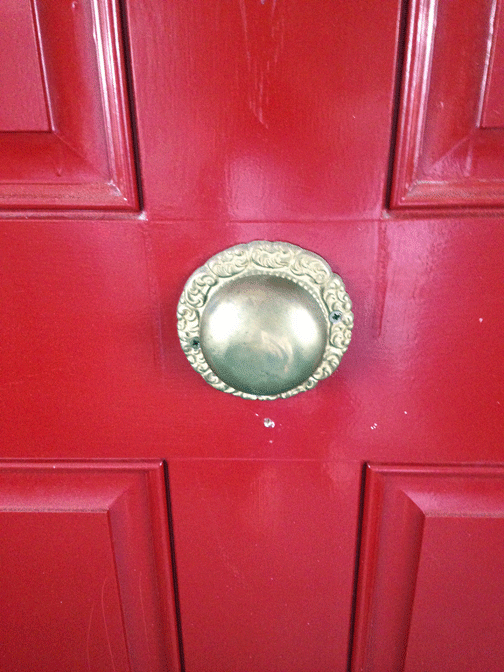 You turn it and it sounds a wonderful little bell sound…..this is what the other side looks like.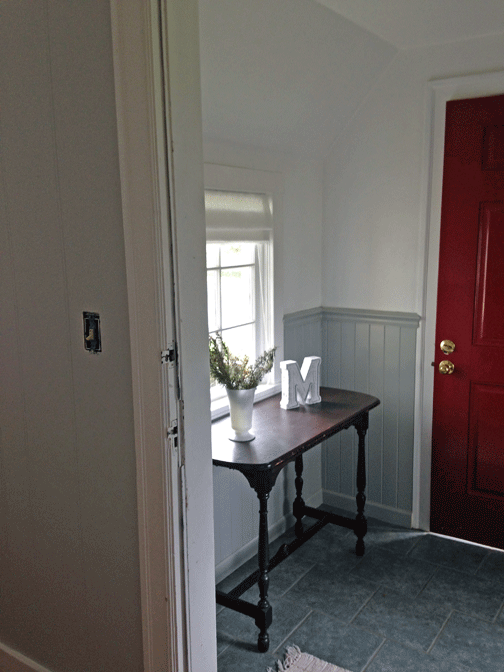 The bead board in this room was painted yellow just like the party room so it also got a fresh coat of "Sea Haze" by Benjamin Moore.
I found this great little table at a local second-hand store – Linda's Rag and Bone –  in Seaside last summer and it fits just perfectly in this little space.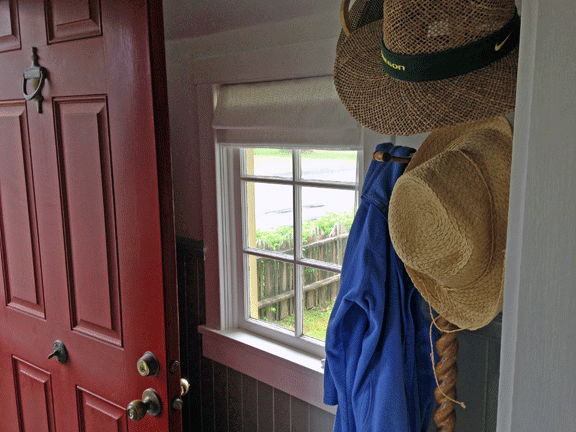 I love these little windows on both sides!
***
And now a quick look at the laundry/mudroom!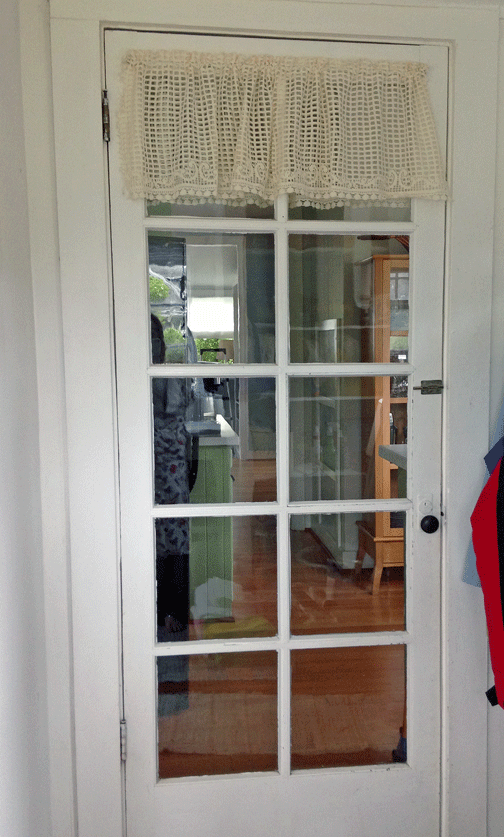 This is the great old glass door between the mudroom and the kitchen…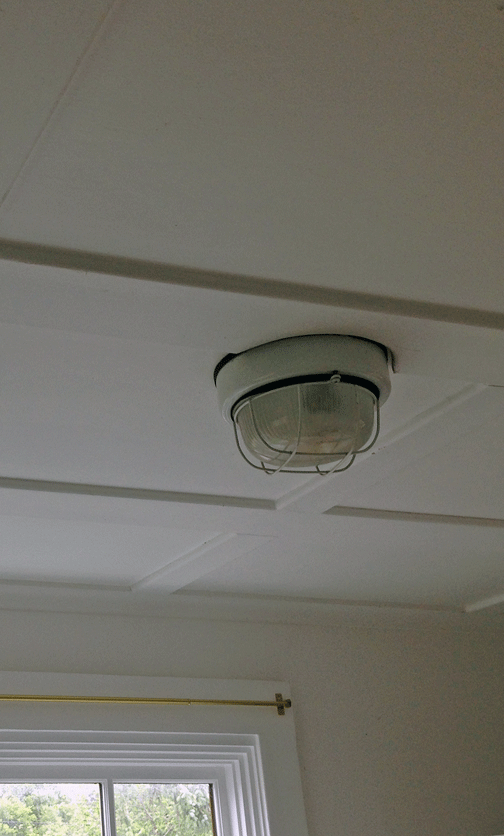 Love the old ceiling and nautical light fixture in this room!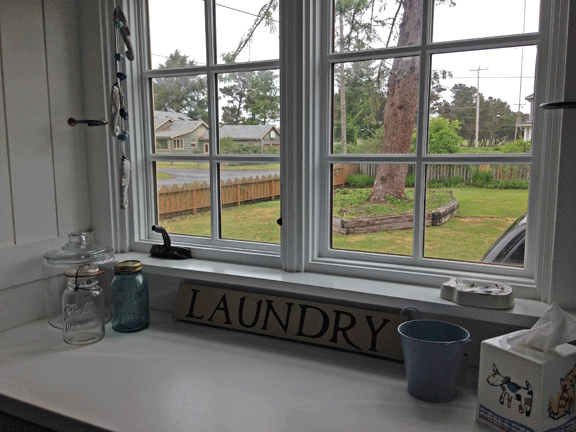 And I really love this nice big sunny window and counter for folding!
…And I can see the golf course from this window and all the people in town walking their dogs!
 –  🙂  –